Countless Skies – Resonance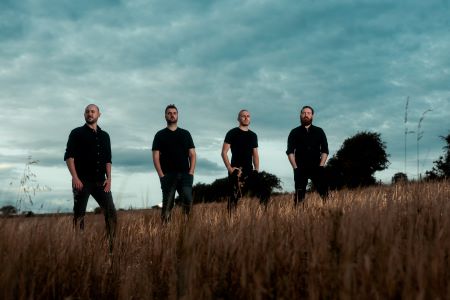 After spending a few years under the moniker Hatespire, the UK Melodic Death Metal outfit changed its name to Countless Skies. Since 2012, they've established a name for themselves as Countless Skies, touring the UK and Europe, playing festivals, and crafting their style. Resonance is a slight departure, a self-determined challenge. They took five songs from their festival set, from their previous records, and wrote in sections for the cello, tempering the harshness with an ethereal beauty, giving the Melodic part of their Death Metal something new and different, something unique.
Band Members:
Ross King – Vocals/Guitars
James Pratt – Guitars/Backing Vocals
Phil Romeo – Bass/Backing Vocals
Nathan Robshaw – Drums
Arianna Mahsayeh – Cello
May 5, 2023 – Willowtip Records https://www.willowtip.com/home.aspx
Tracklist:

Daybreak
Summit
Glow
Wanderer
Tempest
Countless Skies has a very interesting singer. Ross has a Classical sounding clean voice and brutal harsh vocals, giving him a different range than many in the genre. His flips during "Daybreak" are outstanding. The guitars are technical and precise and fit the Melodic moniker very well. The bass and drums mold into the track stylistically, complimenting the song's tone. Then, they bring Arianna on cello and round out the sound beautifully. Whether she's going for shorter, choppy notes or deliciously long strokes to hold a note, the cello adds beauty to the composition.
Ross and James are solid together. They feed off each other, step out for killer leads and fills, and generally pair up like seasoned pros. Nathan has an incredible ability to go from blast beats to a melodic tempo at just the right spot, and Phil reinforces the shift on the bottom end, giving the whole track a chance to be more than just a race to the end of the song. Both Phil and Nathan are capable of taking the lead, like when that beautiful drop hits in "Summit." The bass/cello combo is quite stunning.
"Wanderer" opens with excellent cello tones under the guitar riff, providing an ethereal darkness to the song's tone. Then, "Tempest" begins with a subdued section that gives way to bombastic glory. I have not heard the original versions of these songs, but I can only imagine Arianna adds a ton of texture. I can hardly imagine this song without the deep strings adding that haunted quality. I also really like the Geddy Lee-like bass flair at the midpoint of the song. I'm a sucker for that style of playing.
The song that provides the most shock and awe on this EP is definitely "Glow." At just over 20 minutes, it's a playground of tones, textures, timbres, and tempos. One must acknowledge that this track has major Progressive Metal elements, even more so than the rest of the album. There is so much room to play, cavort, and experiment that it would have been a grave injustice if they had not reworked this track with the cello.
Countless Skies is listed as Melodic Death Metal, but they are so much more. When they take their trips through Progressive and Power Metal and add in the cello, they beef up their soundscape, allowing them to keep adding more nuance to the compositions. It would be awesome to witness this set on a stage. With an excellent sound mixer, this would be great to see live. If it works as well live as it does on this EP, it would definitely be worth the price of admission.
MZ Ratings:
Musicianship

Guitars – 9
Rhythms – 9
Vocals – 9

Songwriting – 9
Production – 8
Overall – 8.80