Dreams Of Gray – The World After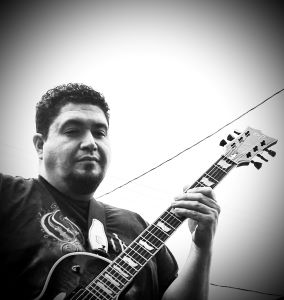 Dreams Of Gray is a project from Chicago, IL, USA. Like many of us, Luis Rivera was locked down for a time due to a pandemic. Instead of sitting around doing nothing, he did like many other musicians. He focused on creating new music, something to help himself and, by extension, the rest of us cope with isolation. Rivera used his time wisely, wrote some cool new stuff, then put it together with the help of friends. The result is a three-song EP called The World After.


https://dreamsofgray.bandcamp.com/releases
https://linktr.ee/dreamsofgray

Band Members:
Luis Rivera – Vocals/Guitars
Phil DiCiccio – Drums
Marcin Palider – Bass
Maria Kosma – Bass
January 2, 2023
Tracklist:

Performance V Justice
Life In Gray
The World After
The first track, "Performance V Justice," is a guitar-heavy, almost Thrash Metal song with a lot of Death Metal influence in the vocals. The drums are fast, nearing blast beat speeds sometimes but sticking with a more melodic tempo in other areas. The bass is thundering, laying a solid foundation for the whole song and keeping everything in time. The lead work is quite good, with some interesting tones coming from the guitars, venturing fairly close to Dimebag Darrell with his pinch harmonics but not going full-on Pantera. Those tones work well with the chugging riff.
"Life In Gray" is immediately fast, heavy, and tasty. The guitar work is very nice. The drums here have great phrasing, ranging from full blast beat to modulated double kick patterns that measure the time beautifully. The vocals stay in the growl range more than on the first track, rarely getting clean, though you hear cleans in the background a couple of times. They play a nice counterpart to the growls.
Finally, "The World After" is a more melodic song at the start. The intro is calm and quiet and builds the anticipation beautifully. The build is well-paced and uses each instrument to lead into heavier sections, using a variety of tones and techniques to step up to the next level. The melodic passages, mixed with the darker riffs and weighty rhythm, blend very well, giving this album a sense of presence. What does the world look like after the pain and grief of what we went through collectively? Only you can answer that for yourself.
There is an implied heaviness on this record that mixes well with the actual heaviness you hear. It feels like there is more room for deeper, darker tones like this, building to something even bigger, hopefully, a full-length album from Dreams Of Gray. I'd love to hear the expansion pack on how Luis sees the world after the last few years and where he goes from here. This EP sounds pretty relatable. The rest of his story may be just as compelling as this, so hopefully, we will hear that in the future.
MZ Ratings:
Musicianship

Guitars – 9
Rhythms – 9
Vocals – 9

Songwriting – 9
Production – 9
Overall – 9.00