Nonpoint – Ruthless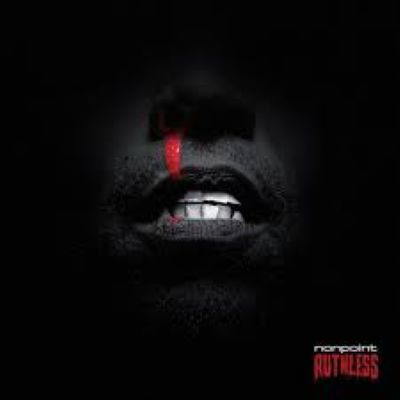 Nonpoint is a Metal band formed in 1997 in Florida. Based in the southern United States, they are a blend of genres that defy categorization. They blend rock with metal with elements of groove, funk, rap, and alternative as well. Singing in both English and Spanish at times, they are versatile and a little eclectic. You've heard their songs in movies and at wrestling events, in commercials, and from that guy's car who turns it up loud after rolling the windows down. Some people say, "Oh, I've heard that," while their fans just say, "Those dudes freaking ROCK!"
https://nonpoint.com
361 Degrees Records
https://361degreesrecords.com/
Band Members:
Elias Soriano – Vocals
Robb Rivera – Drums
Jaysin Zeilstra – Lead Guitars
Rasheed Thomas – Rhythm Guitars
Adam Woloszyn – Bass
Nonpoint has done it! They have formed their own record label and put out new music. Their new EP, Ruthless, was released on December 27, 2021, in digital formats and on streaming services.
Tracklist:

Back in The Game
Get Better
I Don't Care
Ruthless
When Doves Cry
The new EP starts with "Back in The Game," a ripper of a song that comes in with some filtered guitars before the drums kick in and the bass starts pounding. Elias does what Elias does, rapid-fire lyrical delivery. The chorus sees him go more melodic and less rap style. His delivery is one of the things that has always made Nonpoint stand out. Especially with those little bits of backing vocals in the background that accentuate not just what is said but how it is heard. And that solo! It's not very long, but it packs a punch! Those leads on top of the riff after the solo are so classically Nonpoint that I was just happy to hear it there.
Next is "Get Better." Lighter in tone, this is a more melodic song that still retains a lot of heaviness. The buildup of starting with a whisper and then going to that extended scream is epic! The rhythm guitars and bass are perfectly in synch, hammering out a rhythm that beautifully supports the riff and vocals. I'm again reminded of just why I love Nonpoint so much. They craft their music in such a way that it is unique and familiar at the same time. These guys continue to grow and mature in their songwriting and musicianship.
"I Don't Care" is track three. Those guitar tones are interesting, and the drums feel almost tribal at some points. This is a bit of an angry song. Apparently, Nonpoint does not care and will toss you aside if necessary. This is the right attitude to have for toxic people or those who say, "you can't do that." Especially when you consider Nonpoint took a massive leap of faith in themselves during the pandemic and formed their own record label. What an incredibly brave and, probably terrifying, adventure they have undertaken.
"Ruthless" was the first single and video released for this effort. Feeling a little like a video game and partially like a serial killer's favorite fantasy, they provide a soundtrack to brutality. The chants in the background are fantastic. I love how the choir does not go for vocal talent, instead aiming for, and hitting, the mark by sounding angry and ready to explode. They genuinely do get "Ruthless" in this song, beating the listener into glorious submission with a phenomenal riff and rhythm combination that is sure to please any hardcore Nonpoint fan.
Finally, we have the fan-voted song that won the Nonpoint bracketology, "When Doves Cry." It took weeks and lots of fans arguing for why theirs was the obviously correct choice. While my preferred song did not win, I am not disappointed in any way. After hearing what Nonpoint did for "In the Air Tonight," I knew I would not be unhappy no matter what song won. And I was right. This version is sublime and over the top at the same time. The guitar work moves me, and the vocals are so right. The song is completely recognizable, but not just a carbon copy of the original. It pays proper tribute, and I feel Prince would be pleased.
These guys know how to construct a song. This is not simple writing. These are layers built up and stacked to create a massive structure. That foundation is as solid as any in rock or metal music today. Elias can deliver the lyrics with precision. He weaves his signature grit in and out of his voice with ease, going pure and clean whenever and wherever he wants. Adam and Robb work together to hold this beast in check. And then there is Rasheed and Jaysin. They are spot on with how they play off each other. This is a band that does not just make music; they bleed it, sweat it, cry it and live it.
2022 is off to a good start. After having to stall part of their tour last year, Nonpoint is currently on the road and slaying stages regularly. Now, firmly in control of their destiny, Nonpoint made a phenomenal first step on the musical front by issuing a fantastic record. It is hard to believe Nonpoint turns 25 this year. I can say that I am thrilled they survived the pandemic and appear ready to take the world by storm. Though I had to miss them a few nights ago in New Hampshire, I hope to catch them live sometime this year if they can get back to this area. It would be my fourth time to see them, and I really look forward to their new show.
MZ Ratings:
Musicianship

Guitars – 10
Rhythms – 10
Vocals – 10

Songwriting – 10
Production – 10
Overall – 10