Frail – Stand By Me In The Storm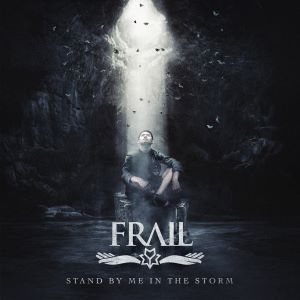 Frail is a Finnish alternative rock band which music is characterized by strong melodicity, catchy choruses, and low-tuned guitar riffs. Frail's music is strongly influenced by American post-grunge rock combined with elements of modern metal. Frail is known for its intense and energetic stage performance. Frail has toured Finland, Sweden, Estonia, Poland, Italy, and Russia. After releasing their debut album in 2006, they took a break and are now roaring back with album number two, Stand By Me In The Storm.
May 5, 2023
https://inverse-records.com


Tracklist:

Zealot
Come Back To Me
Children Of Depravity
Save A Life Tonight
Mirror
Demon Dopamine
Kiss Goodbye
Neon Sky
Picture Perfect
Band Members:
Tarmo Kellomäki – Vocals
Joel Hekkala – Guitars
Otto Kulhomäki – Bass
Jussi Järvi – Drums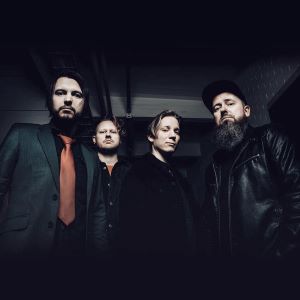 After a short intro, "Zealot" launches into action. This is a wild ride through Modern Metal with elements of Nu, Metalcore, and Alternative Rock mixed in. The blend is quite catchy and very radio-friendly. The vocals are clean, with some harsher tones layered in underneath, giving credence to their Metalcore influences. "Come Back To Me" has a more Melodic intro with a massive drop in the first verse. Two songs in, and I'm hearing influences from the likes of Slipknot and Linkin Park, among others.
"Children of Depravity" shows some of the more Alternative influences, marking yet another stylistic blending of tones and textures to create a new fusion of music. The alternative is forced aside by more Metalcore and some Melodic Modern Metal. "Mirror" brings in some really nice keyboards, working the intro into something entirely different from the rest of what we've heard so far. With the styles ranging so widely, the vocals really tie the whole disc together. There is a consistency that makes all of this feel cohesive.
The following two tracks are different versions of power ballads. Both start calm, serene, and mellow and then build to something more powerful and, in some ways, cathartic. "Demon Dopamine" and "Kiss Goodbye" have different feelings within similar musical styles. Both struggle with different demons, though both seem to end with an undertone of loneliness.
Each of the songs has something unique about them. "Picture Perfect" is one of the more uplifting songs lyrically and tonally. There is struggle, desperation, loss, and hope on this album. Frail has captured many of the feelings we deal with every single day and encapsulated them on one album, giving us a place to turn to when we need something to help us make sense of the world around us. Everyone can take something away from this album to put into practice in their everyday lives. This is a record you can connect to on a deeply personal level.
MZ Ratings:
Musicianship

Guitars – 9
Rhythms – 9
Vocals – 9

Songwriting – 8
Production – 8
Overall – 8.60