Ramage Inc – Humanity Has Failed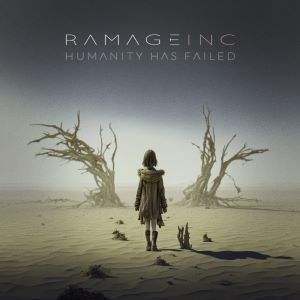 Ramage Inc is a four-piece Prog Metal outfit from Edinburgh, Scotland. Formed in 2004, they've become a massively coherent unit capable of writing and performing epic tales that are both poignant and pointed, brutally eloquent. They have incorporated many different elements into their Progressive foundation, including Alternative and even Groove Metal, then added Ambient sounds and Symphonic/Orchestral layers to create a tale that needs to be told, something we all need to hear whether we like it or not.
Band Members:
Bryan Ramage – Vocals/Guitars
Allan Forsyth – Guitars
Marcin Buczek – Bass
Paul Hameed – Drums
Guest Musicians:
Lisa Mari Lathwell – Vocals
Tom de Wit – Vocals
Sin – Vocals
Sebastian Carrasco Robertson – Vocals
Tommy Concrete – Vocals
Donna Easton – Vocals
October 27, 2023 https://www.layered-reality.com/
Tracklist:
Fallen
Humanity Has Failed
Dune Future
Live Each Day
Heat Waves
Time Won't Heal
Overexpansion
Storm of Endings
Nothing To Fear
Unbalanced
When All The Lights Go Out
Call Of The Wild
Barriers
The Call For Klaatu
A Dream Of Unity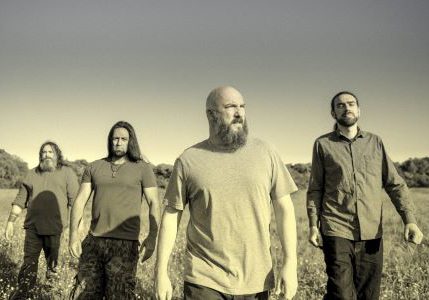 Running almost 80 minutes, this is a Prog lover's delight. There are 15 tracks, and you know there will be some interesting themes just from the tracklisting. Seven songs are over five minutes and one clears the 10-minute mark. "Dune Future" incorporates Arabesque music, emphasizing the lyrical content (the impending demise of Planet Earth) is truly global. The US, UK, and Europe are not the only areas facing a crisis. There is nowhere humans will not destroy for their own personal gain. With Humanity Has Failed, Ramage Inc explores whether it is already too late to turn back or if there is a chance to redeem ourselves.
Musically, you get variable intros, fading outros, massive shifts in time and tempo, and layer upon layer of sound woven together to set a foundation for the lyrics and voices. The voices are layered in many areas and range from clean to guttural, using choirs and backing vocals to amplify the power of the voices and lend more credence to the meaning of the words sung. Both male and female voices are present, providing different perspectives to the lyrics. The detail of how the vocals are presented is stunning and impeccable.
The theme of the album is dark. The world is dying and is declining rapidly. The next generation will inherit something truly awful if we don't change our ways now. The futility and frustration of this fact is perfectly exemplified by four lines from "Live Each Day":
"Where do I raise my child/For she's too young to be exposed and see the world we leave for her, if only we could be better/With all they do and say/I hate my fucking race."
For something even more morbid and pessimistic, read the lyrics to "Time Won't Heal." One of the heavier songs on the disc, the layered vocals truly give the lyrics the weight they deserve. That thundering bass underpinning the higher-end guitars gives a dissonance that makes the song feel both prophetic and a harbinger of doom. Speaking of doom, there are tons of passages on this record that have a very Doom-laden feel, especially from the bass lines and some of the heavier rhythm guitar work. Ramage Inc knows how to make the words and sounds reflect each other, completing the sonic loop.
Just think about that as you go through the rest of the record. Feel it. The final track, "A Dream Of Unity," has an upbeat, positive title, yet feels dark, and unattainable. Ramage Inc can darken and temper your hopes and dreams. And you will definitely take a sense of foreboding and impending doom away from this album. This is not meant to be a happy, positive album. Humanity Has Failed challenges your thought process and allows you room to question your actions. That's part of what makes this album so good, it makes you think without insulting you.
Ramage Inc seriously got this one right.
MZ Ratings –
Musicianship:
Guitars – 10
Rhythms – 9
Vocals – 10
Songwriting – 10
Production – 9
Overall – 9.60